TRIBAL SPORTS MOUTHGUARDS
About us
Welcome to Tribal Mouthguards, where protection meets artistry! We are dedicated to delivering the perfect blend of functionality and style in every smile. Our mission is to empower athletes of all levels with top-tier mouthguard solutions that not only safeguard their teeth but also allow them to express their unique personalities.
At Tribal Mouthguards, we understand that your mouthguard is not just a piece of protective gear – it's an extension of your identity. That's why we offer a diverse range of customizable options that let you create a mouthguard as individual as you are. From bold patterns to intricate designs, our artisans meticulously craft each mouthguard to ensure it aligns with your preferences and needs.
Safety is our top priority. Our mouthguards are engineered using advanced materials that offer maximum impact resistance, ensuring your teeth and jaw stay shielded during every intense performance. Whether you're an avid athlete, a weekend warrior, or a young sports enthusiast, our mouthguards provide the ultimate protection you deserve.
Explore our collection and experience the fusion of function and artistry with Tribal Mouthguards. Join us in redefining the way you protect your smile – because staying safe should never mean sacrificing style.
Play it safe - don't let yourself become a statistic!
Did you know that almost 40% of dental injuries are as a result of not wearing a mouthguard during sporting activities?
Tribal mouthguards have been designed to provide superior protection while being comfortable and lightweight. With a custom and secure fit, you can play your favorite sport with confidence.
Tribal mouthguards offer great value, easy to use, easy to clean and come with a handy carrying case for added protection.
Order your Tribal sports mouthguard today and play it safe on the field!
Choose Your Colour

Tribal sports mouthguards are available in choice of five vivid colours. All Tribal sports guards come with a protective case.

Customisable Heat and Fit

Inner gel layer technology with customised heat and fit for comfort and a tough outer layer to absorb shocks and impacts.

Enhanced Comfort

Rear acrylic gel cushions for shock absorbance and three integrated air hole cut outs at the front of the guards allowing maximum breathability even even with jaws closed.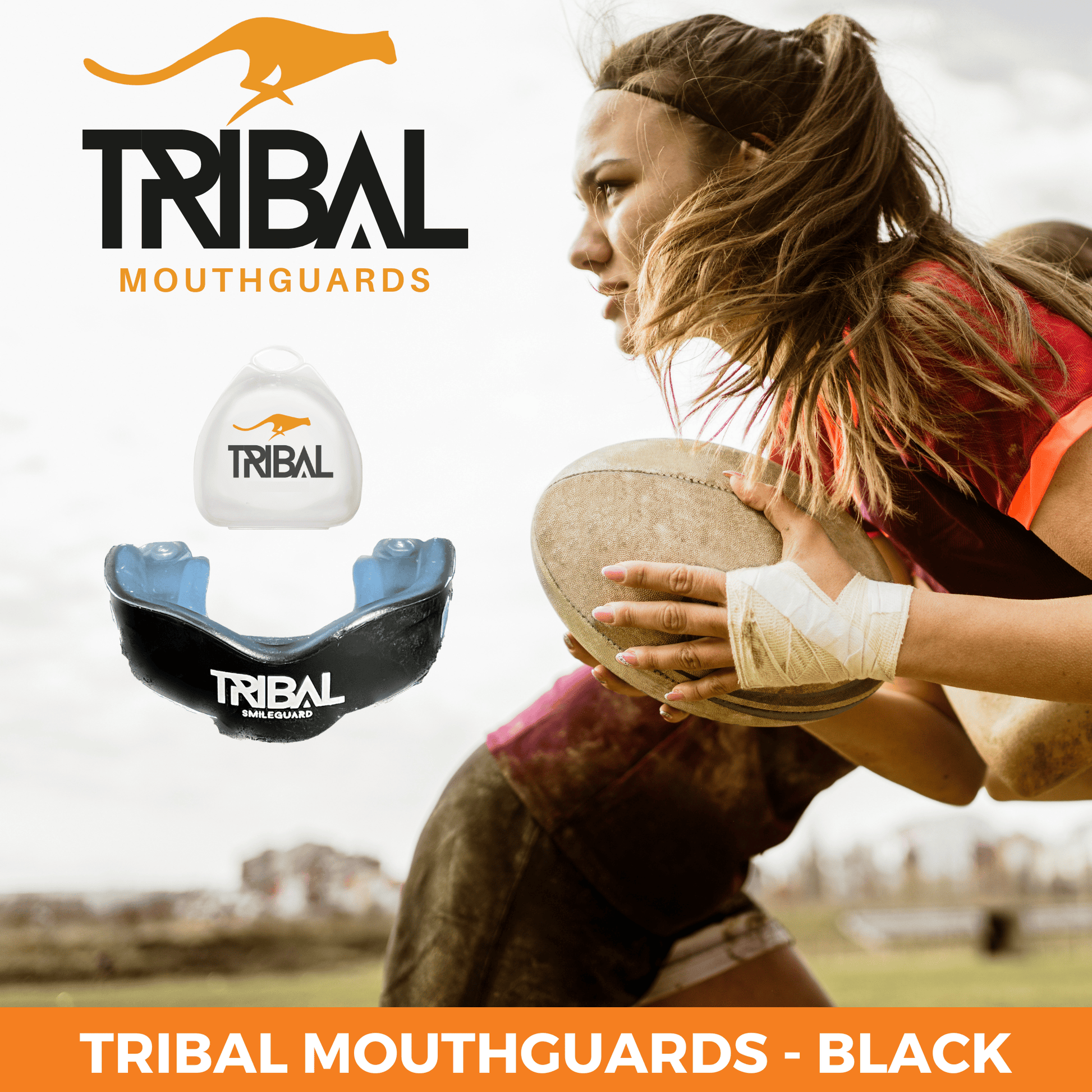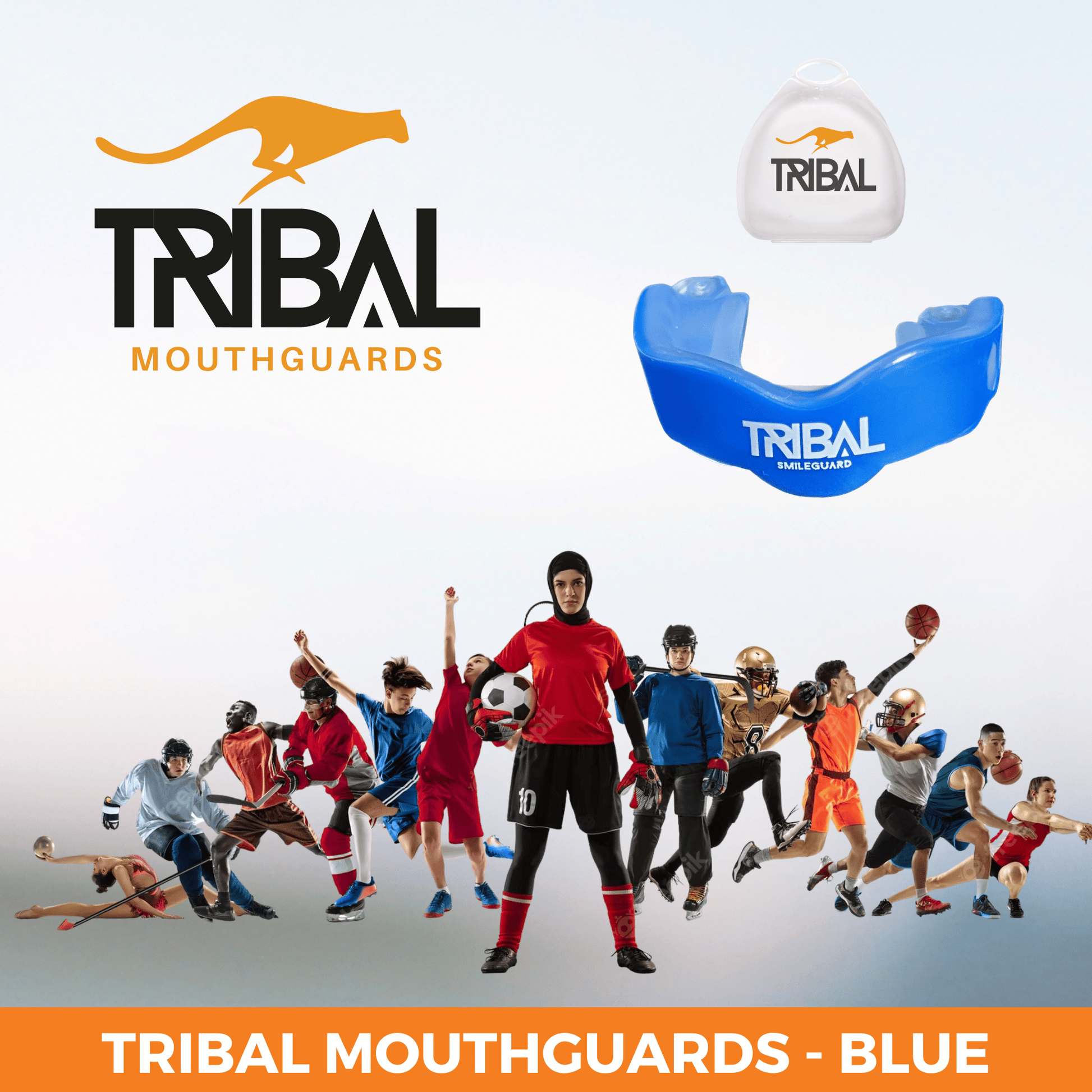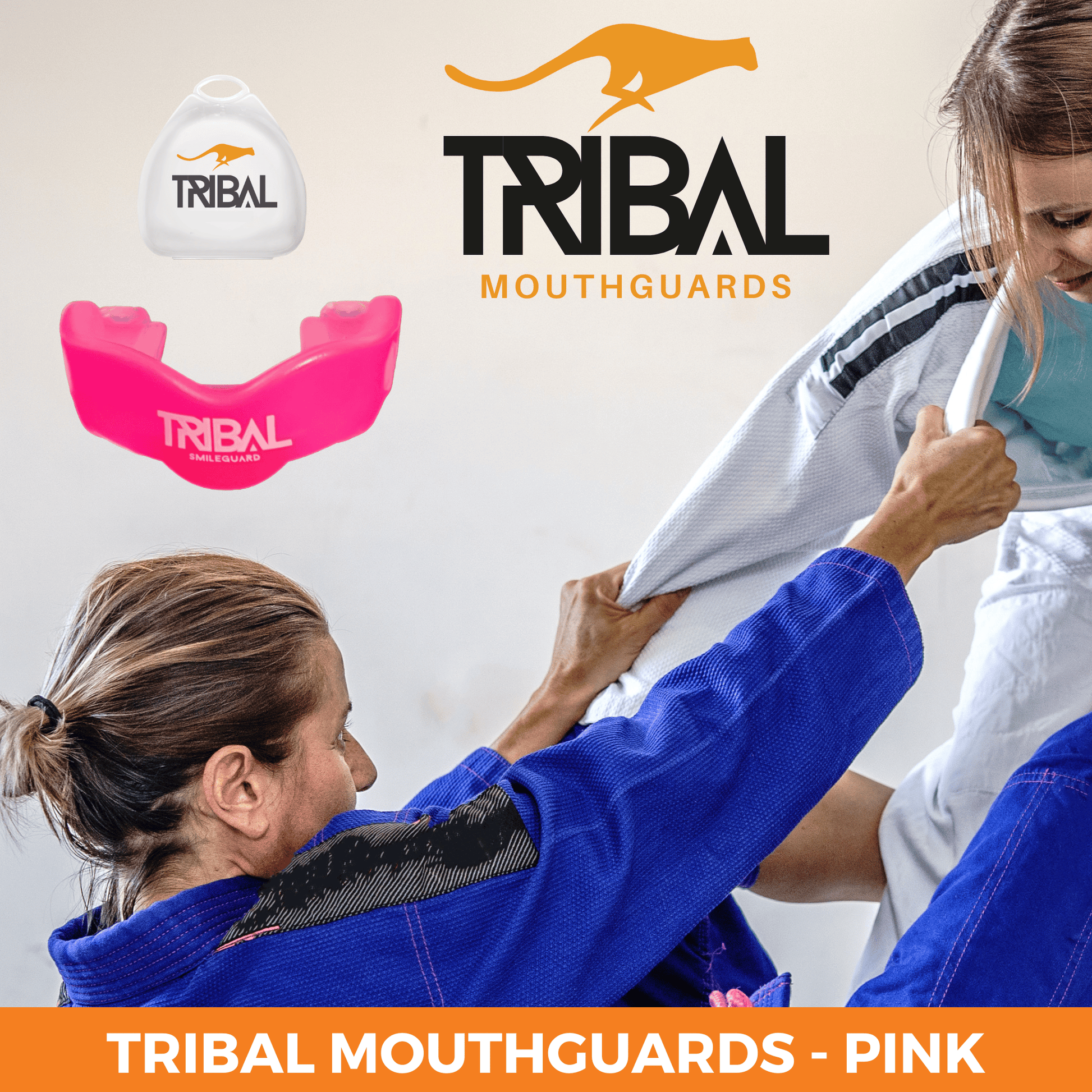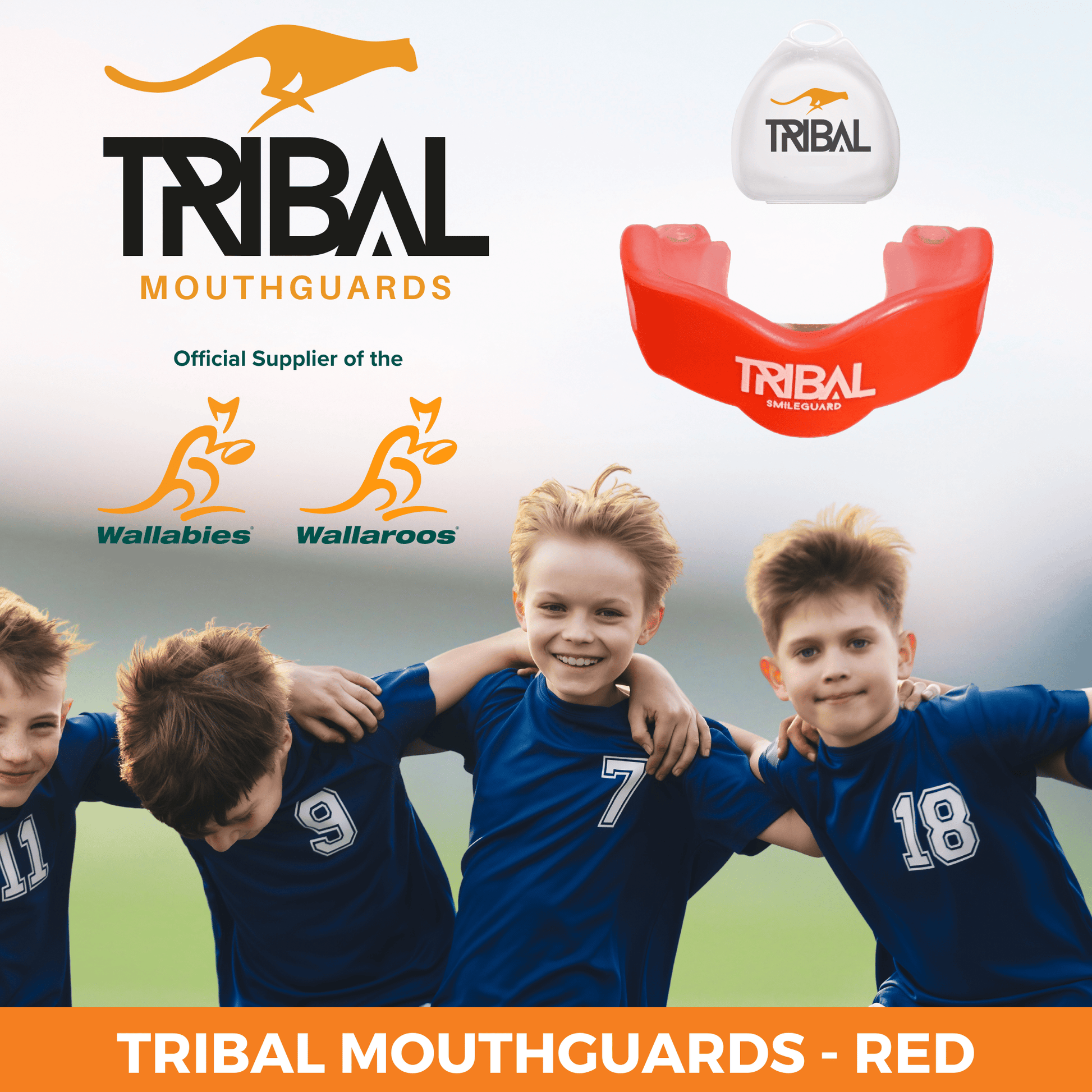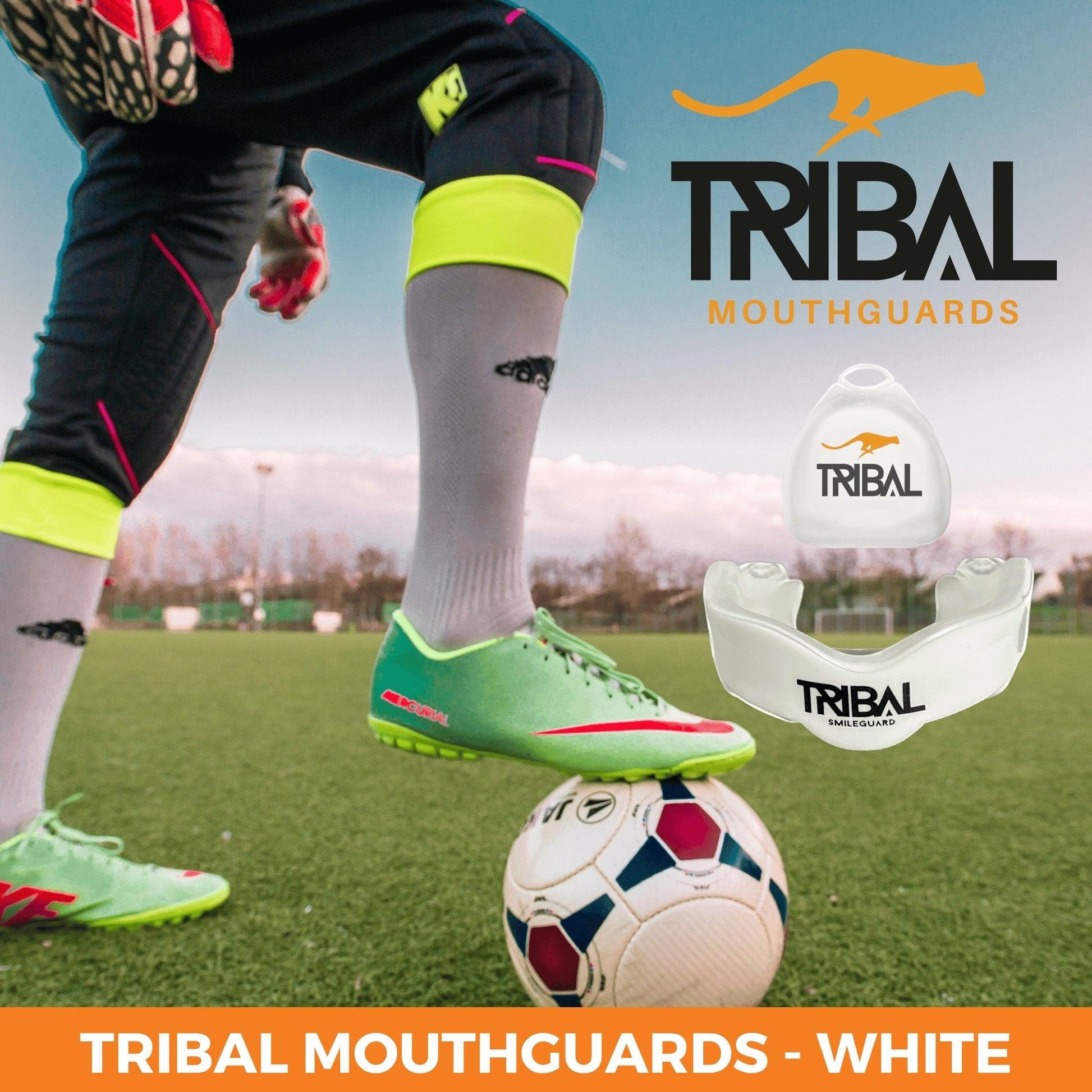 Gel Pro Sports Mouthguards by Tribal - Play it Safe
Regular price
$55.00 AUD
Sale price
$29.00 AUD
Unit price
per
Sale
Sold out
View full details